386.682.3186
Most companies want you to store your information on their "cloud" when using their software. We believe your information should be on your system!

Our portals make your information available from your system to all your devices via the internet.


With our products, you can be the "cloud"!
About Us
Specializing in software for the Transportation, Travel, and Service industries since 1989.
Products
support@irissystems.biz
Our Customers Say:


"Just want to let you know that you have done a great job. I have seen and tried the software on the market and your efforts are really up there.

We are a medium sized operation with an average of 25 trips a day and TripMan has really streamlined our dispatching procedure.

Once again thank you for introducing such a great product."

Osman

"My name is Willie (Barry) Herndon with Herndon Limousine Service. We purchased your Tripman software for our business.

We were impressed with it's contents and it is very user friendly.

You did a great job and we will certainly share our expereince with others.

We are well pleased thus far with the Tripman software and the speedy manner to which you supplied download information for a functional program to get us started even before receiving the CD.

Thanks for a job well done"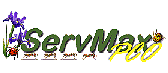 ServMax, is a complete solution for managing your PCO business. Enjoy instant access to all your information. Point and click to manage your customers and technicians, print invoices, contracts, routes and schedules, payment reports, and so much more.
Transportation Management Software including reservations, confirmations, trip sheets, customer database, employee payroll, farm in/out's, billing, vehicle inventory and maintenance, dispatching, and much more!
IRIS Systems
Welcome
IRIS Systems
"I recommend this program above any other system out there. Yes, you can pay $2000, $3000, $4000, $5000 or more, plus yearly support fees up to $2000 per year or more. NOT, with ServMax!
I have been in the pest management business since 1973 and have tried other systems. They want you to go and spend more money to attend their training programs to learn their system, even after you took out a mortgage to get their system. "

"The support system from ServMax is far superior then others. They listen to you and donít charge for support. They will even make changes to help make the program work for your special needs, without any extra fees. I am glad I have ServMax, now I spend more time doing business, then supporting the software firm and getting nothing done. "

"Thank you ServMax!"

Joe DíAmbrozio J. DíAmbrozio Pest Management Services LLC Paramus, NJ
LIMOUSINE & PEST CONTROL BUSINESS SOFTWARE!
Great Software at Reasonable Prices!!!!
Have a catastrophe? You can run your
backup from any computer USB drive!
Support, training (via the internet) and free in-version upgrades are included with each product.